In full compliance with InterNACHI's Standards of Practice, a Criterion Home Inspection is a non-invasive, visual examination of the accessible areas of a residential property. For each inspection, we provide a comprehensive and unbiased inspection report with high-resolution images. Buyers who have accompanied us say they appreciate our flexible scheduling and maintenance tips. Customers who couldn't be there in person say that our comprehensive report made them feel as if they were.
Our inspections are designed to identify defects within specific systems and components, including:
Roof
Structural Components
Attic, Ventilation & Insulation
Exterior
Siding, Trim, Windows & Doors
Eaves, Soffits & Fascia
Porch & Deck
Attached Garage
Driveway
Foundation & Slab
Crawlspace (when accessible)
Plumbing System
HVAC System
Electrical System & Paneling
Interior, including: Built-In Appliances, Fireplaces, Ceilings, Floors & Walls
Full Residential Home Inspection (For Buildings with Up to Four Units)
Buyers request home inspections to gain an objective understanding of the condition of a property they are interested in purchasing.  At Criterion Home Inspections, our training, experience, and certifications qualify us to discover defects you may not have noticed. A home is a huge investment, and a third-party inspection is a cost-effective way to ensure that you're making a smart decision.
Pre-Listing Inspection Services
Sellers can also benefit from a home inspection by scheduling a Pre-Listing Inspection prior to putting their home on the market. A Pre-Listing Inspection allows you to more accurately price your home and to address any major issues that might cause a sale to fall through. Having an understanding of your home's strengths and weaknesses puts you in control and allows you to choose the most cost-effective contractor to complete any necessary repair work.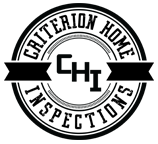 Contact Us
Ready to schedule your inspection? Request an inspection now online,
or contact Ralph Hassard at Criterion Home Inspections today!