An Inquisitive Mind and a Passion for People
Criterion Home Inspections owner and founder Ralph Hassard has more than 25 years of experience in the construction industry. His background as a general contractor, cabinetmaker, and construction consultant give him a comprehensive understanding of all aspects of building systems, from the finest details to the big picture.
Over 25 years of experience
OWNER & HOME INSPECTOR
Ralph Hassard
As a kid, Ralph was always building something – or taking something apart. He remembers approaching the television set his mom was watching, toolkit in hand, with every intention of dismantling the TV to get a glimpse of its inner workings. His mother was not too pleased, but that innate curiosity has served him well in his construction career.
As a teenager, Ralph spent summers framing houses in New Jersey. He went on to build custom cabinetry and renovate brownstones in NYC as a general contractor. Realizing that he enjoyed working with people as much as with his hands, Ralph formed a construction consulting firm in 2010, which later became Criterion Home Inspections.
Today, solving the complex problems of a building system and its components is something Ralph truly enjoys. Sharing his knowledge to give customers peace of mind is especially rewarding.
Fully licensed and insured NYS Lic #16000076462
"I want my clients to understand more than the condition of the home at the time of inspection; I want them to understand how their home functions and how to maintain it for years to come."
– Ralph Hassard, Criterion Home Inspections
As a home inspector licensed by the state of New York, Ralph strictly adheres to the state's established home inspection code of ethics and standards of practice. He is a full member of InterNACHI, which requires that he participate in ongoing training and testing to stay current with the latest industry practices and standards. These qualifications provide assurance that you are working with a certified professional with the expertise to provide an inspection report of the highest caliber. When he's not inspecting homes or taking things apart to see how they work, Ralph enjoys bicycle racing.
Certifications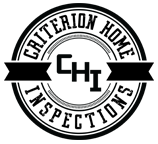 Contact Us
Ready to schedule your inspection? Request an inspection now online,
or contact Ralph Hassard at Criterion Home Inspections today!